Best Chat Dating Apps
The best chat dating apps help you find someone with whom you enjoy chatting and with whom the dialogue flows easily. Spend some time talking with this person over a few internet dates once you've found them. There is no reason to rush to see him or her in person. Take the opportunity to learn more from one another. When the time is right, you'll be able to see him or her in person. You'll know how to behave in front of him/her, what to talk about while you're together, and how to act on your first date by then.
How We Choose the Best Online Chat Dating App
Today, there are so many dating chat apps that it's almost impossible to point to one as the best. However, we have accomplished that tough task for you and listed a few of the top online dating apps for chatting, flirting, and communicating with other singles. We have based our reviews on how many members an app has, the average profile of members, the free features the app offers to you, and how much it costs you to have a premium membership on that app.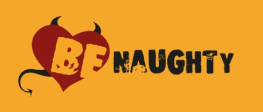 BeNaughty.com
Benaughty.com has half a million users in the United States and even more around the world. Women make up 60% of the membership, and they are the most involved. The rest of the participants are between the ages of 25 and 34. Signing up, texting if you're a girl, giving Winks, making a Likes Section, and seeing who's online are all free features. Pricing ranges from $0.99 for 1 day to $48.60 for 3 months.
Badoo.com
Badoo has twelve million members in the USA alone and more worldwide. The majority are 18 to 34 years of age. Sixty percents are men and forty percent women. Free features include profile verification, searching, basic messaging, and seeing who viewed your profile. Price plans are $12.99 for 1 month, $31.99 for 3 months, and $47.99 for 6 months.
Happn.com
Happn has 5,400,000 members from the USA and many more worldwide. The users are mostly 25-34 years of age. However, there are members from all age groups, including mature users and seniors, on this app. Sixty percent of these users are men and forty percent women. Free features include signing up, uploading status, simple matching, giving Likes, chatting with your Crush, and browsing complete profiles of members. Price plans are $24.99 for 1 month, $89.99 for 6 months, and $119.99 for 1 year.
Hinge.com
Hinge has more than five million members, most of them in the age bracket of 24 to 32. There are almost equal numbers of men and women users. The majority of them are professionals looking for serious relationships. Free features include downloading the app and signing up, browsing member profiles, seeing members who Liked you, and sending messages. Prices are $9.99 for one month, $20.97 for three months, and $29.94 for six months.
WeAreHer.com
WeAreHer.com is a hugely popular dating app in the United States, with over a million users and growing. The members are all women, with some lesbians and bisexuals among them. The predominant age range is between 25 and 34. Registration and profile building is free, as are browsing user profiles and texting, which allows you to send and receive messages from other users. Price plans range from $14.99 for a month to $89.99 for a year.
Tips to Be Successful On Chat Dating Apps
You can do a few things to increase your chances of success when it comes to online dating. Uploading a picture should be your priority. Having a photograph would tenfold improve the odds of success. When you try to date online without a picture, you'll quickly discover that your attempts are destined for failure. Since most women are just exploring profiles from the results pages, they won't even try to look at your profile.
Which Is the Best Chat Dating app?
BeNaughty.com is an excellent chat app for beginners. It offers a great deal of assistance to beginners. It is one of the best leading apps, with new matches delivered every day. There are several amenities available on this web app. For example, there is an online method for directed communication. There are several options available to assist you in meeting another single offline. Overall, this is a great chat dating service with free trial access that is simple to sign up for.
What Do I Need to Start Dating On Chat Dating Apps?
When you visit an app, the bulk of them now has a range of chat rooms where you can speak to a group of people. This will drastically reduce the time it takes to get to know someone, so make sure to look into it. Chatting is also a perfect "middle ground" between email and phone calls, providing some anonymity and providing more immediacy. If you want to stop inappropriate language or dirty jokes that could bother you, find out if the chat rooms are checked for content and language.
Different Types of Chat Dating Apps
Chatting with singles is a favorite activity for most people who sign up on dating apps. And when we say most people, we mean mature men and women, gay men, lesbian, interracial couples, and so on. Consequently, there are chat dating apps for all these categories of members that target their own special niche.
FAQ
Are Chat Dating Apps Safe?

Often online experiences are not safe. This is why you need to do your homework on a chat app's credibility. Don't worry. We have already done it for you; all you need to do is choose an app from our list.
How Do I Know if an Online Chat Dating App is Legit?

Find out if an app verifies their members or screens them while registering. You can also consider paid dating apps to be authentic because scammers prefer completely free, substandard apps.
Conclusion
It's possible that the best online chat app for anyone else isn't the best for you. It's all about finding the best match for your specific requirements. You'll be able to see the right attributes in the people you encounter when you enter the world of online chatting if you find the right qualities in a dating service. Please take the time to analyze several different aspects on numerous forums - and which ones are relevant to you.